Commercial Real Estate Portfolios
Increase cashflow, energy savings, ESG score & property value.
Retrofit & new construction renewable energy systems
We empower businesses to meet sustainability & financial goals.
We deliver tailored energy solutions based on your operating requirements, financial, and environmental goals. Our commercial solar and energy solutions yield long term savings, tax benefits, property value and advance ESG Goals. 
BPi guides commercial clients through modeling the technical feasibility and financial viability to develop your property's maximum energy potential.
 We empower all property types, including and not limited to: retail, shopping malls, grocery-anchored shopping centers, offices, hotels, and other B2C or B2B asset classes.
We Handle your asset class
We take the guesswork out of commercial solar so your business can grow.
We will work with your property management team to ensure seamless construction process. BPi has made adding solar and energy solutions a turn-key process for hundreds of real estate developers and businesses. We take care of all the details so you can focus on your core business and yield the benefits of renewable energy.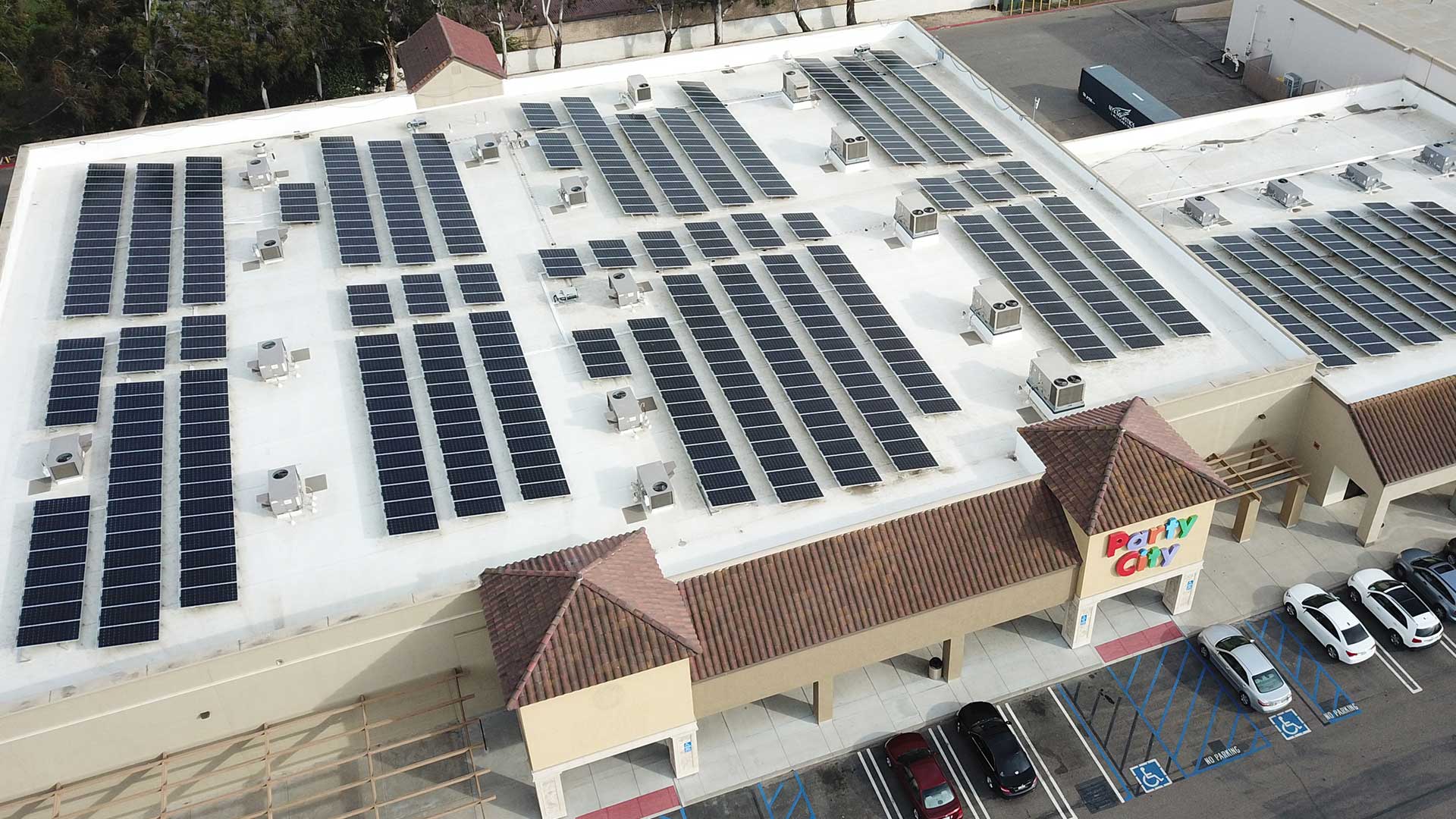 We Empower You & Your Properties
Project-generated cash flow, energy savings, & property value.
Your real estate has an impact on the environment, so why not make it a positive one. Hedge against utility annual rate hikes and take unused portions of your shopping center and generate a new source of revenue from it. Solar energy represents a new untapped revenue stream for your real estate holdings. Whether you own/operate a real estate portfolio or invest in commercial holdings solar and energy systems can yield significant financial and operational benefits. With BPi's turn-key solutions, deploying renewable energy across your portfolio has never been easier and more profitable. Property appreciation is a key component for your portfolio and BPi's solar and energy solutions supercharge your property value and investment potential.
Your real estate has an impact on the environment. Anything that you can do to reduce that impact is important to you, your property, your tenants, and the community around you. In addition to reduction of greenhouse gas emissions, BPi provides the resources to meet your sustainability goals. Purchasing or leasing your roof space and parking lot to solar developers like BPi and it's partners allow you to take an unused portion of your shopping center and generate a new source of revenue from it. Your real estate has an impact on the environment, so why not make it a positive one. Renewable Energy Credits (RECs) are essential for corporate buyers for meeting sustainability targets and special green certifications. For project developers, renewable energy credits generate additional revenue for each MWh produced. Renewable Energy Certificates (REC) offer cash-in-hand for your properties.
Significant ROI & Financial Incentives
There is more then one way to cover the cost of energy
There are several tax credits & incentives available to you to offset the cost by up to 50% when adding renewable energy to your property. You also may have the option to sell the tax credits depending on your tax position.
Hedge against utility annual rate hikes. Whether you have a large electric bill you would like to offset or to increase operating income we can help. With net energy metering (NEM) you can be be paid for any excess energy.
It's more than solar. Advance ESG with a focus on bottom-line results and create value the stakeholders all across the business. BPi creates tangible value towards your environmental, social and governance targets.
Solar and energy is an investment in your future. BPi offers several financing options that allow clients to pick a scenario that best suits their financial needs and goals. A typical energy system pays for itself in 1 to 4 years.
Adding renewable energy to your property has the potential for millions in additional revenue to reinvest in your operation. A typical solar system can receive up to 40% IRR over time.
An investment in energy is a financial asset. BPi offers several financing options that include, cash purchase, loan option, Power Purchase Agreement (PPA) and the financial feasibility modeling to yield highest ROI.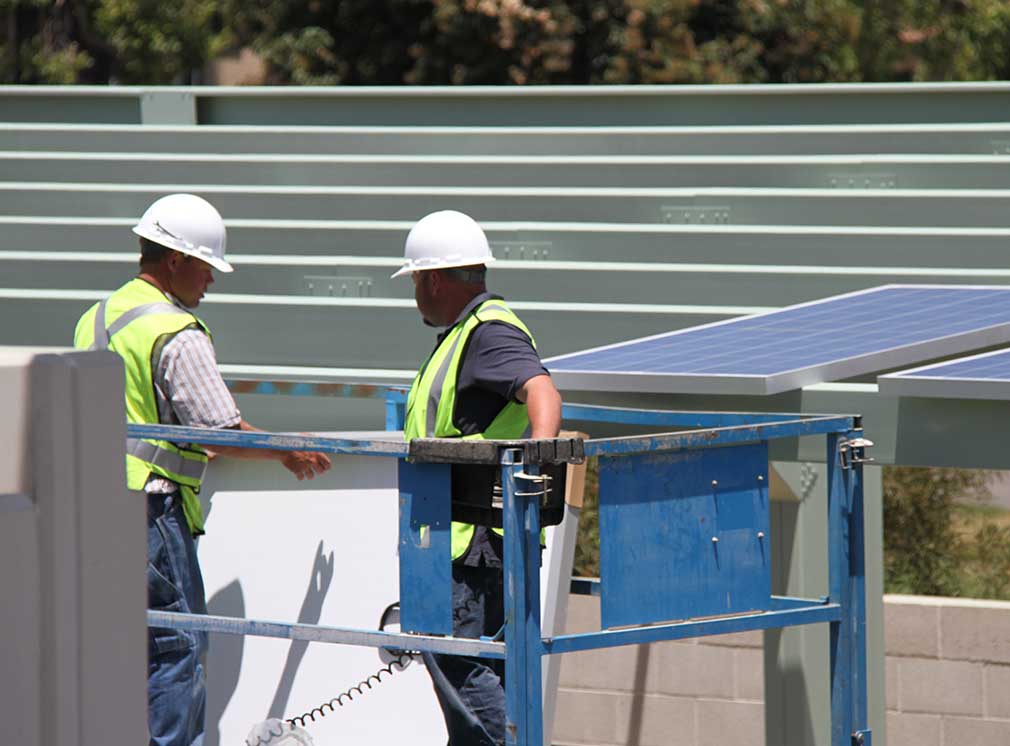 Tailored Turn-Key solar & energy
We build & manage your projects from start to finish.
BPi provides a full-suite of in-house design, engineering, and general contracting services. We manage your solar and renewable energy projects from start to finish, and guide you through the process.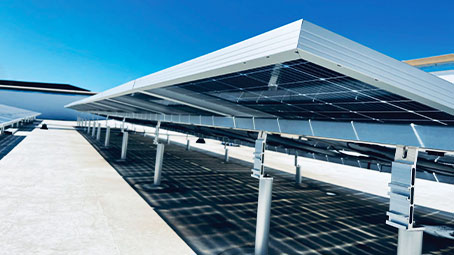 BPi offers Integrated solar and roofing solutions to maximize energy savings, tax credits, and State incentives.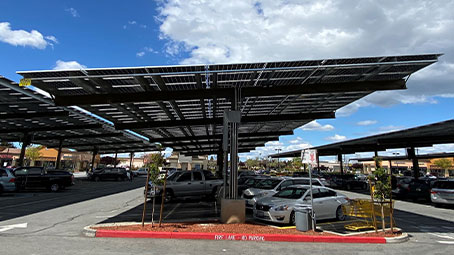 Covered parking solar structures protect your tenant and customer's vehicles and add additional energy savings.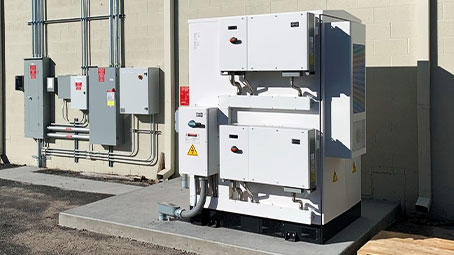 BPi's Non-intrusive placement for battery energy storage systems are tailored to fit your property's needs.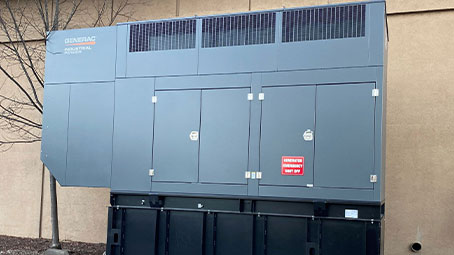 Prepare your facility for outages with backup power systems that provide security to your property.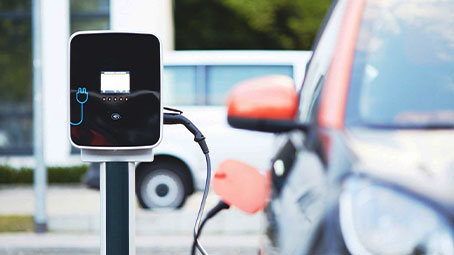 We provide state-of-the-art electric vehicle (EV) charging solutions tailored to meet the needs of your business.
Federal Solar Tax Credits for Businesses Available
30% tax credit under the Inflation Reduction Act
The Investment Tax Credit (ITC) is a federal tax credit claimed against the tax liability of commercial investor's property for investing in solar and energy. This tax credit is a dollar-for-dollar reduction in the income taxes your company would otherwise pay the federal government. The ITC is based on the amount of investment in solar property. The Inflation Reduction Act (IRA) of 2022 (H.R. 5376), was signed into law on August 16th 2022 and aims to significantly lower energy costs for Americans and provides very attractive financial incentives for renewable energy to all sectors of the economy. The expansion and additional tax incentives makes the conversion to renewable energy significantly more enticing to property owners and managers. The US Federal Government is now offering a 30% Investment Tax Credit (ITC) for the installation of a commercial solar system. This is a 15% increase from the previous 26% tax credit. The Investment Tax Credit (ITC) will remain in place for the next 10 years through 2032.
The investment tax credit (ITC) reduces the federal income tax liability for a percentage of the cost of a solar system that is installed during the tax year.
The production tax credit (PTC) is a per kilowatt-hour (kWh) credit for electricity generated by solar and other qualifying technologies within 10 years of a system's commission and operation. This reduces the federal income tax liability and is adjusted annually for inflation.
Your property may also qualify for additional Federal ITC add-ons, State funded programs, local incentives and asset depreciation tax deductions (Bonus and Accelerated Depreciation). BPi will guide you through the process and provide the consulting and financial modeling to reflect what your solar and energy system will yield. We design the energy system to meet your financial and sustainability goals.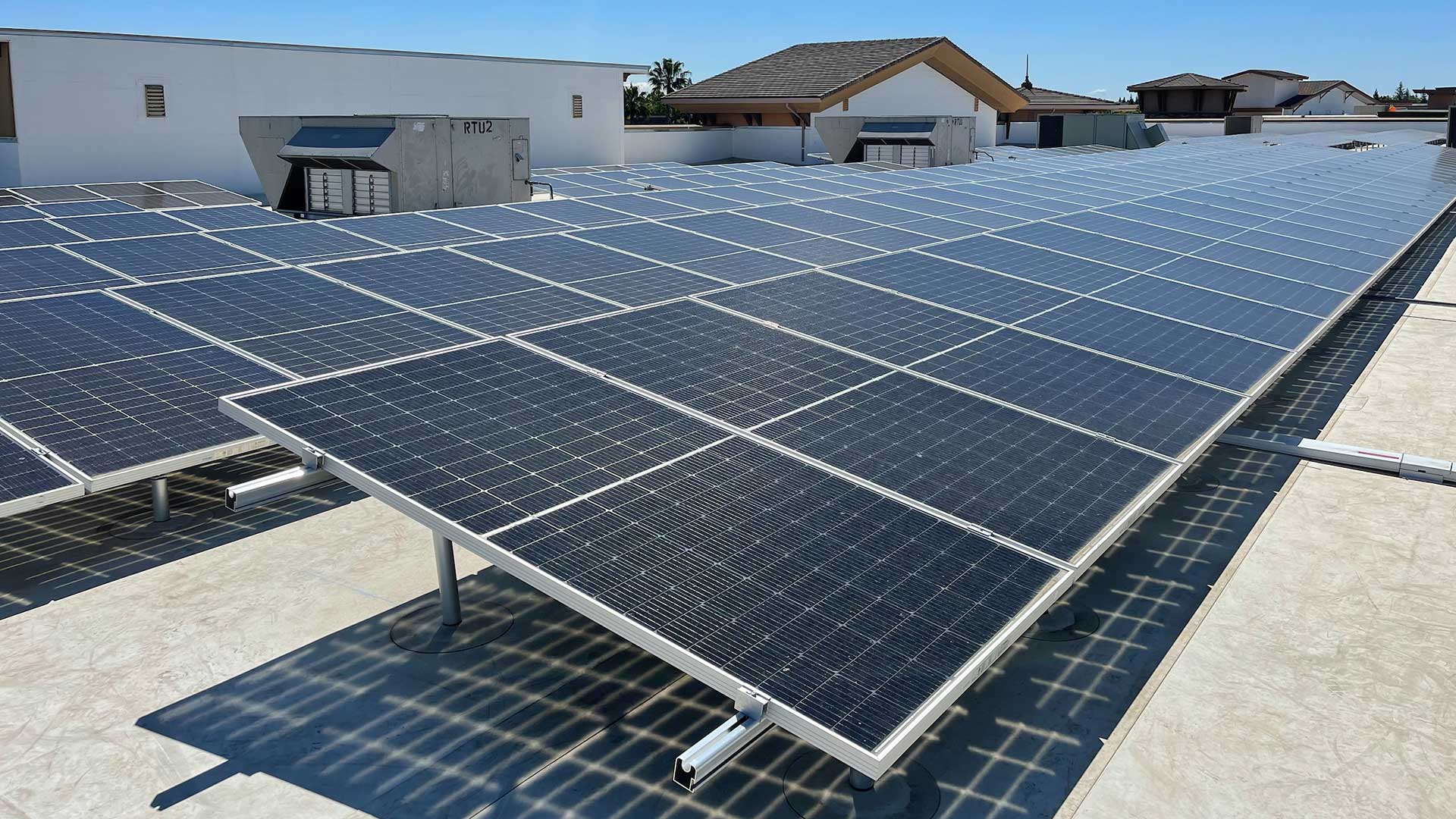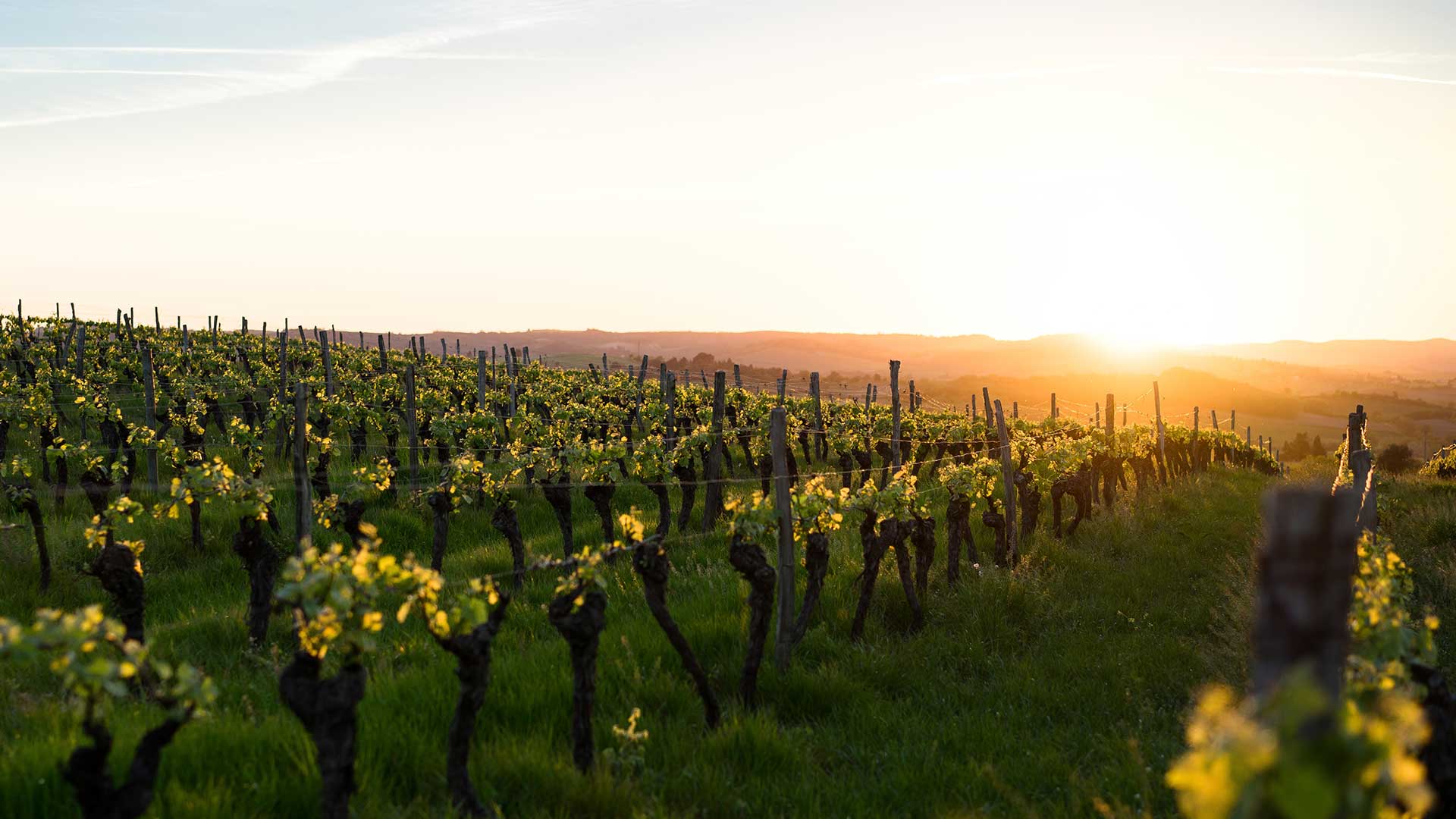 Environmental Benefits & Requirements
Reduce your facility's carbon footprint.
Traditional electricity received from the power grid can generated by burning fossil fuels. This process releases harmful pollutants that lead to significant health and environmental impacts. Some shopping and retail centers may be required by State, Federal and Local municipalities to install renewable energy on the property. It's estimated by the U.S. Environmental Protection Agency (EPA) that electricity usage creates the second-largest segment of greenhouse gas emissions, which causes significant impacts to the climate. Solar power is a clean energy alternative that reduces your impact. Installing solar and renewable energy on your property demonstrates corporate, social, and environmental responsibility that drastically lowers your carbon footprint.
Ready to diversify your property?
Request a tailored proposal.
We are here to help. Our highly committed in-house team takes care of it all. Book your property's energy evaluation. BPi evaluates client's energy needs to maximize the investment and guide clients through every stage of the process in engineering, procurement, and construction management.