Unintrusive energy solutions tailored to your industrial property that increase your ROI.
Energy systems for retrofits, expansions & new construction facilities
We take the guesswork out of industrial solar so your business can grow.
Most industrial and manufacturing businesses have very high operating expenses and energy usages that significantly impact revenue, growth and the environment. To bring these costs down, BPi designs, builds, and installs tailored solar and energy systems for industrial or manufacturing facility. Your business can run large portions of the facility on solar power. We take unused sections of your property and generate bottom-line revenue from it. A typical industrial roof is the perfect landscape for a rooftop solar system. These roofs are usually large, low-slope and flat with ample room for many solar arrays. Rooftop solar often receives unobstructed sun exposure, increasing solar output and offset. With a large coverage area, your solar system can bring significant operational energy savings, unlock additional revenue, leverage tax credits and meet sustainability requirements.
Manufacturing Facilities are ideal for solar & energy systems
Take unused portions of your facility and generate bottom-line revenue.
Operating an industrial or manufacturing facility is complicated, expensive and has significant liability. We understand how every facility is different. BPi makes solar simple by tailoring our energy system to fit your facilities requirements and needs. With BPi's standard of excellence in craftmanship, safety, environmental sustainability, and energy efficiency, we are an industry leader with a proven track record of serving the industrial and manufacturing market. Here are examples of facilities we work with…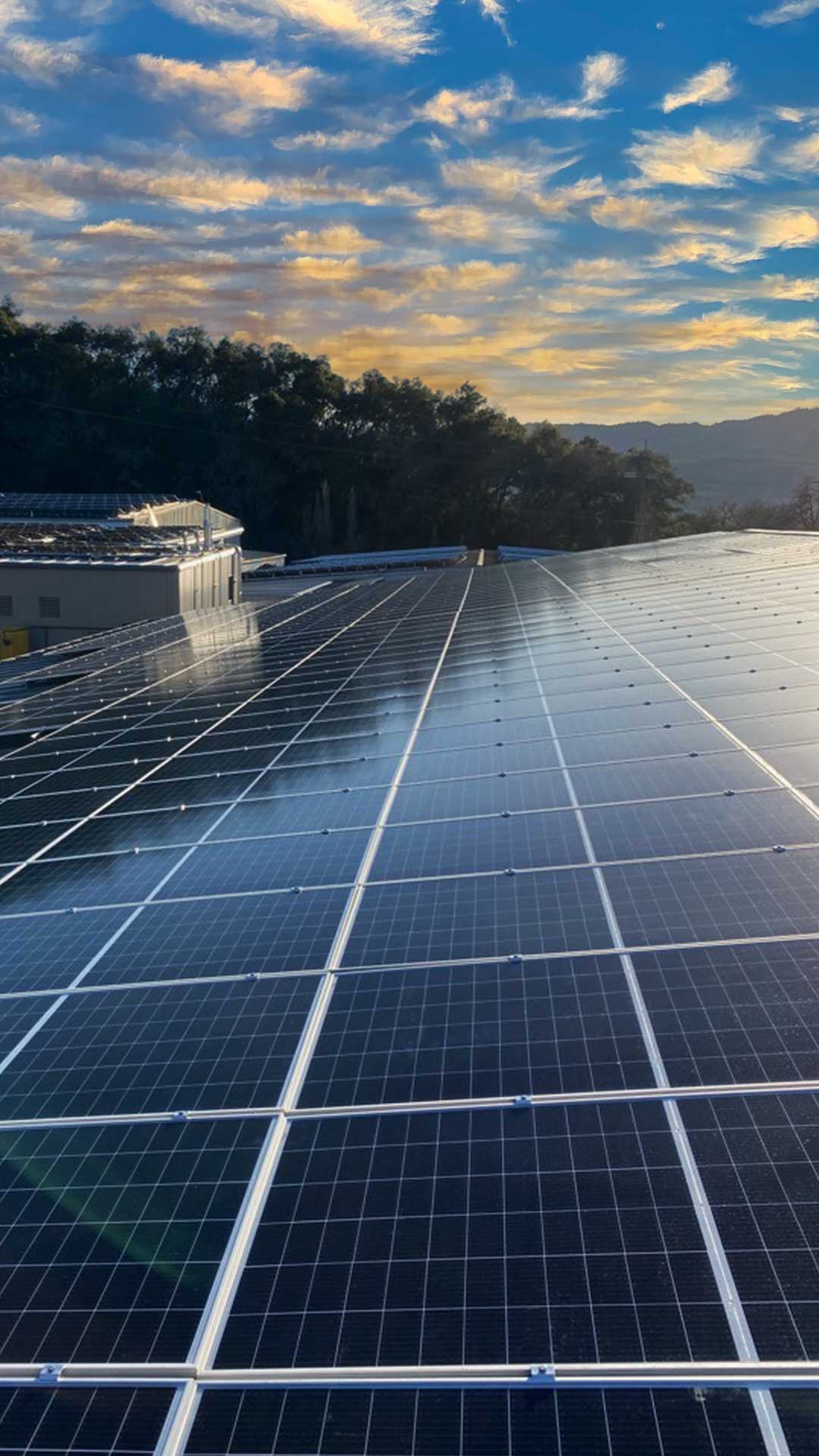 Protect your business from volatile utility costs & Power Outages
Renewable energy empowers you to grow your business.
Your facility has an impact on the environment, so why not make it a positive one. Hedge against utility annual rate hikes and take unused portions of your shopping center and generate a new source of revenue from it.
Industrial and manufacturing facilities typically consume substantial amounts of electricity. Because these facilities are large, they require more energy usage for production machines, equipment, temperature control, lighting and more. Solar and energy systems enable the production of on-site power for your facility. You can protect your business from volatile utility costs and operational expenses. If electricity prices increase, your business will be minimally affected. With BPi's turn-key solutions, adding renewable energy to your industrial or manufacturing facility has never been easier and more profitable.
Your real estate has a direct impact on the environment. Anything that you can do to reduce that impact is important to you, your facility, your stakeholders, and the community around you. In addition to reduction of greenhouse gas emissions, BPi provides the resources to meet your sustainability goals. Purchasing or leasing your roof space, storage canopy's and parking lots to solar developers like BPi and it's partners allows you to take an unused portion of your industrial facility and generate a new source of revenue from it. Your facility has an impact on the environment, so why not make it a positive one. Renewable Energy Credits (RECs) are essential for corporate buyers for meeting sustainability targets and special green certifications. For project developers, renewable energy credits generate additional revenue for each MWh produced. Renewable Energy Certificates (REC) offer cash-in-hand for your properties.
Significant ROI & Financial Incentives
There is more then one way to cover the cost of energy
There are several tax credits & incentives available to you to offset the cost by up to 50% when adding renewable energy to your property. You also may have the option to sell the tax credits depending on your tax position.
Hedge against utility annual rate hikes. Whether you have a large electric bill you would like to offset or to increase operating income we can help. With net energy metering (NEM) you can be be paid for any excess energy.
It's more than solar. Advance ESG with a focus on bottom-line results and create value the stakeholders all across the business. BPi creates tangible value towards your environmental, social and governance targets.
Solar and energy is an investment in your future. BPi offers several financing options that allow clients to pick a scenario that best suits their financial needs and goals. A typical energy system pays for itself in 1 to 4 years.
Adding renewable energy to your property has the potential for millions in additional revenue to reinvest in your operation. A typical solar system can receive up to 40% IRR over time.
An investment in energy is a financial asset. BPi offers several financing options that include, cash purchase, loan option, Power Purchase Agreement (PPA) and the financial feasibility modeling to yield highest ROI.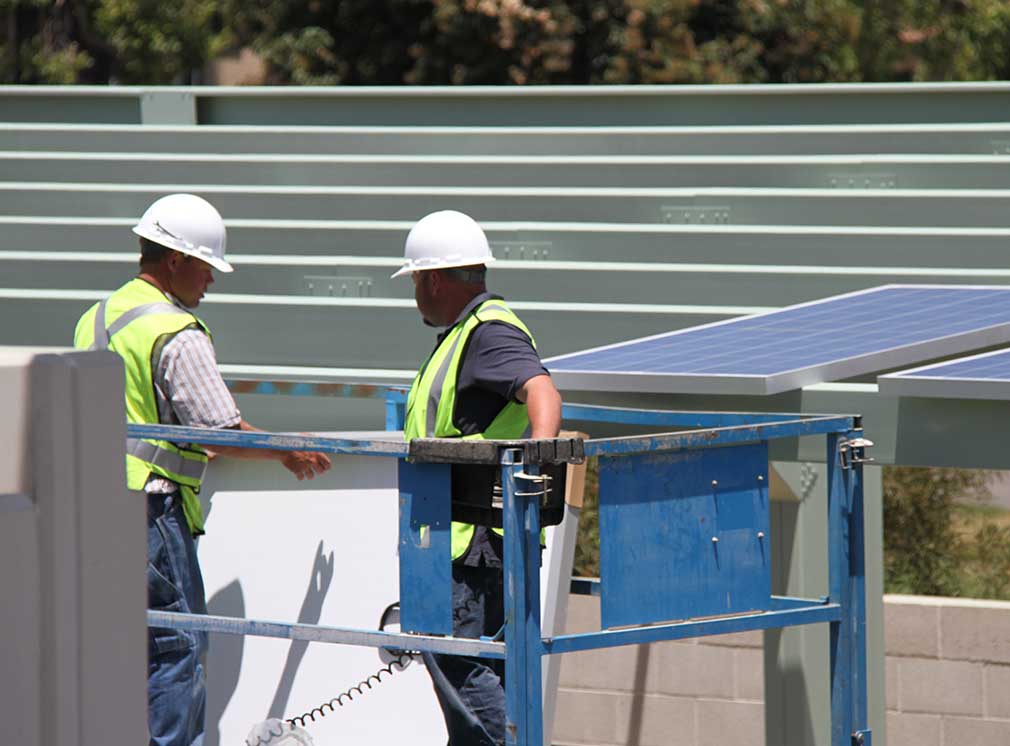 Tailored Turn-Key solar & energy
We build & manage your projects from start to finish.
BPi provides a full-suite of in-house design, engineering, and general contracting services. We manage your solar and renewable energy projects from start to finish, and guide you through the process.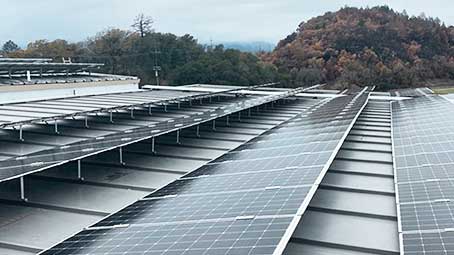 BPi offers solar and roofing solutions to maximize energy savings, utilize unused roof space and tax incentives.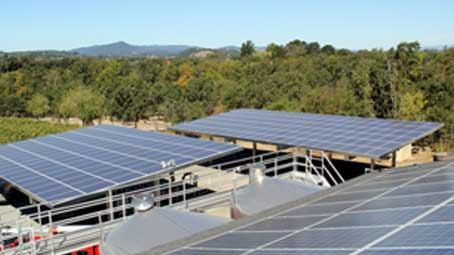 Solar structures are covered parking assets that protect equipment, vehicles and provide add additional energy savings.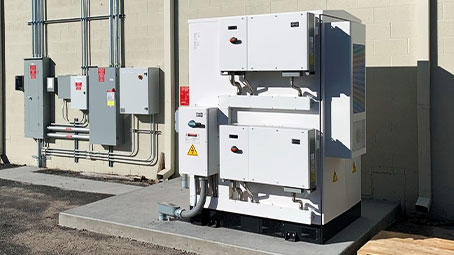 BPi's non-intrusive placement for battery energy storage systems are tailored to fit your facility's needs and act as a power plant.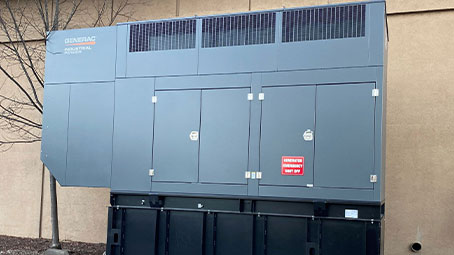 Prepare your facility for outages with backup power systems that provide security to your property and energy independence.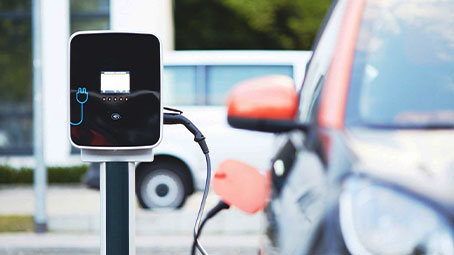 BPi deploys electric vehicle (EV) charging stations tailored to meet the needs of your business and sustainability goals.
Federal Solar Tax Credits for Businesses Available
30% tax credit under the Inflation Reduction Act
The Investment Tax Credit (ITC) is a federal tax credit claimed against the tax liability of commercial investor's property for investing in solar and energy. This tax credit is a dollar-for-dollar reduction in the income taxes your company would otherwise pay the federal government. The ITC is based on the amount of investment in solar property. The Inflation Reduction Act (IRA) of 2022 (H.R. 5376), was signed into law on August 16th 2022 and aims to significantly lower energy costs for Americans and provides very attractive financial incentives for renewable energy to all sectors of the economy. The expansion and additional tax incentives makes the conversion to renewable energy significantly more enticing to property owners and managers. The US Federal Government is now offering a 30% Investment Tax Credit (ITC) for the installation of a commercial solar system. This is a 15% increase from the previous 26% tax credit. The Investment Tax Credit (ITC) will remain in place for the next 10 years through 2032.
The investment tax credit (ITC) reduces the federal income tax liability for a percentage of the cost of a solar system that is installed during the tax year.
The production tax credit (PTC) is a per kilowatt-hour (kWh) credit for electricity generated by solar and other qualifying technologies within 10 years of a system's commission and operation. This reduces the federal income tax liability and is adjusted annually for inflation.
Your property may also qualify for additional Federal ITC add-ons, State funded programs, local incentives and asset depreciation tax deductions (Bonus and Accelerated Depreciation). BPi will guide you through the process and provide the consulting and financial modeling to reflect what your solar and energy system will yield. We design the energy system to meet your financial and sustainability goals.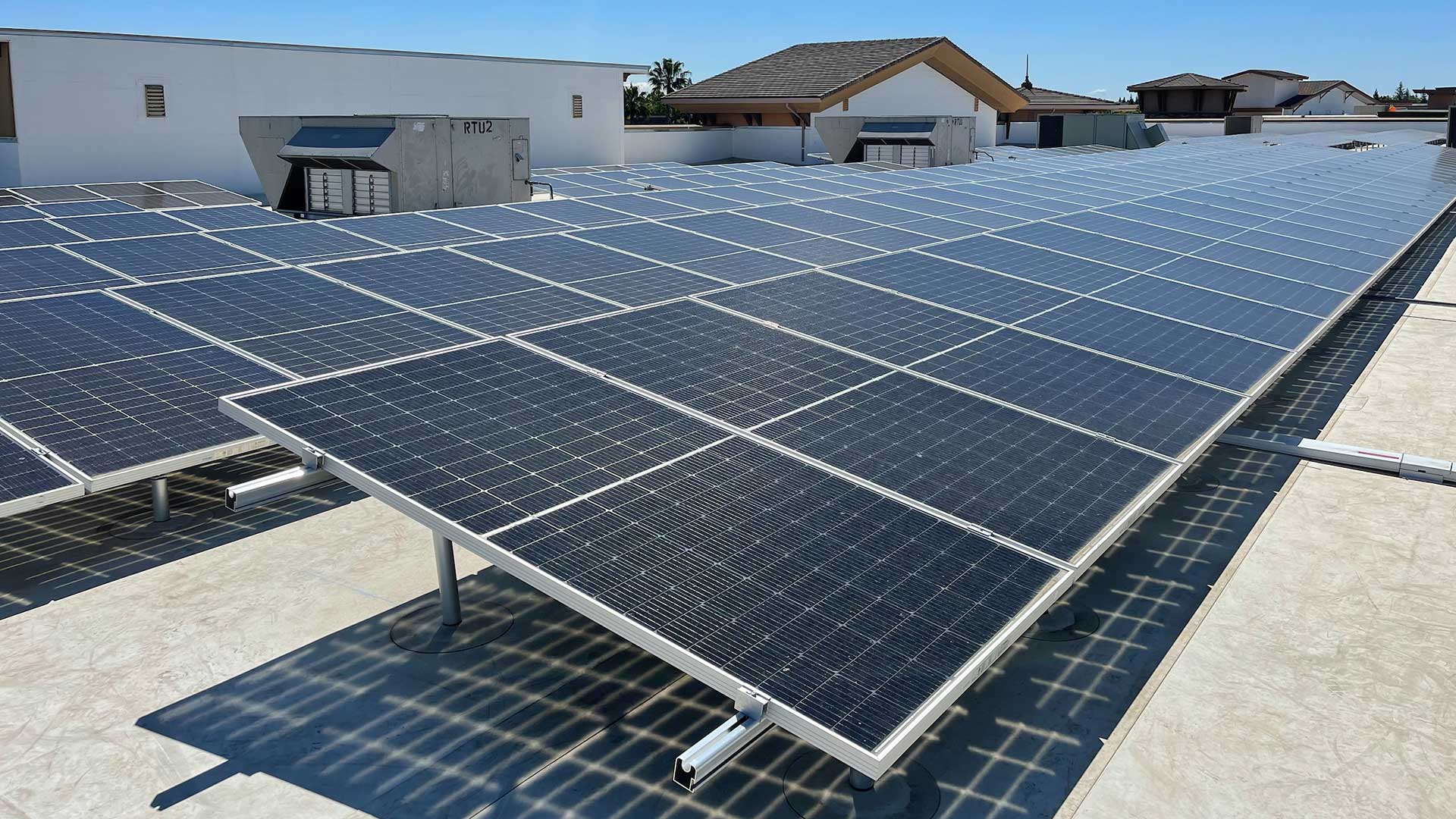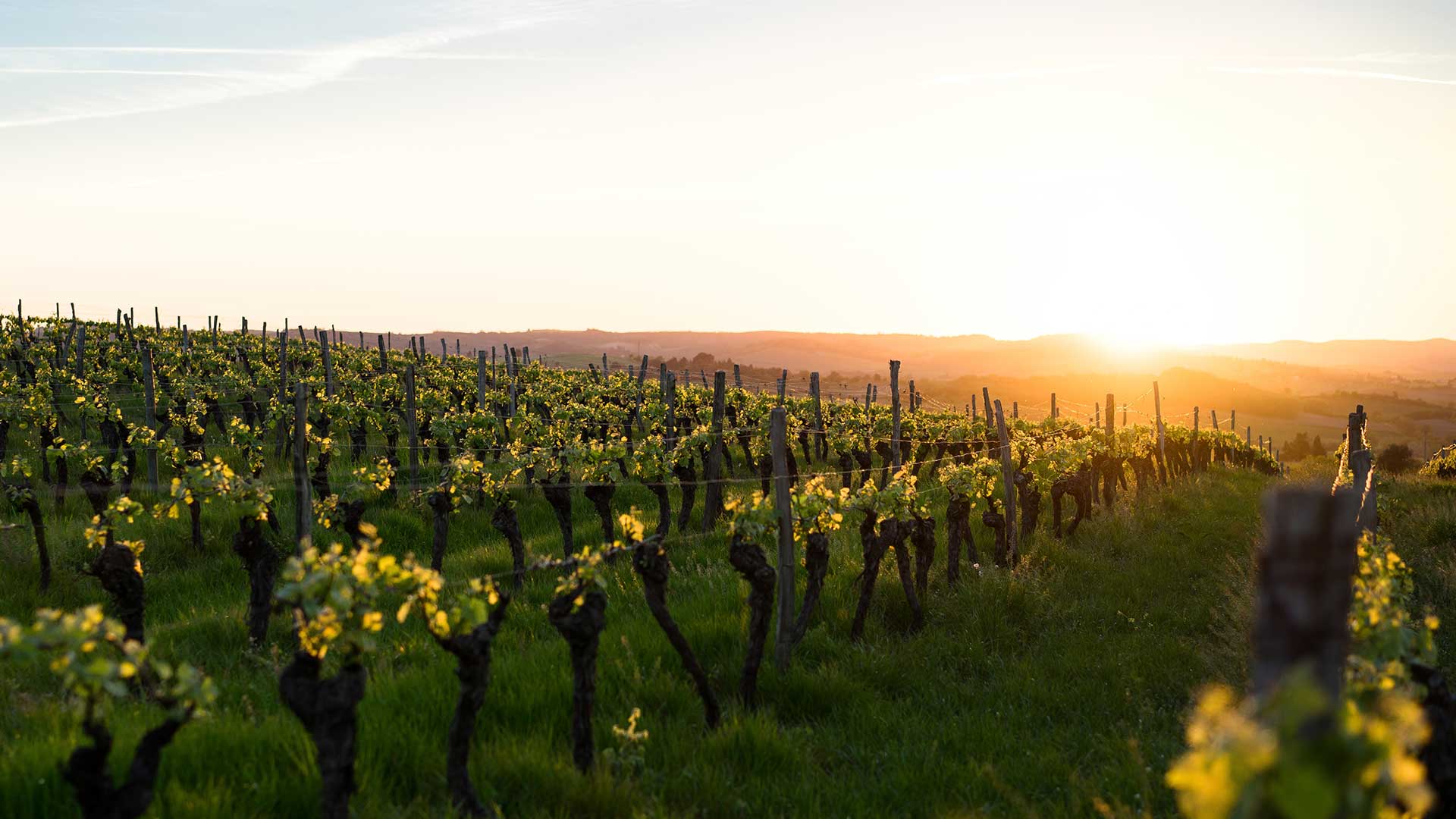 Environmental Benefits & Requirements
Reduce your facility's carbon footprint.
Traditional electricity received from the power grid can generated by burning fossil fuels. This process releases harmful pollutants that lead to significant health and environmental impacts. Some facilities may be required by State, Federal and Local municipalities to install renewable energy on the property. It's estimated by the U.S. Environmental Protection Agency (EPA) that electricity usage creates the second-largest segment of greenhouse gas emissions, which causes significant impacts to the climate. Solar power is a clean energy alternative that reduces your impact. Installing solar and renewable energy on your industrial or manufacturing facility demonstrates corporate, social, and environmental responsibility that drastically lowers your carbon footprint.
Ready to diversify your property?
Request a tailored proposal.
We are here to help. Our highly committed in-house team takes care of it all. Book your property's energy evaluation. BPi evaluates client's energy needs to maximize the investment and guide clients through every stage of the process in engineering, procurement, and construction management.